"Why should I pay to clean our artificial grass football pitch?"
Here at Sweepfast I get asked that many times, and while I can understand the reasoning that "no money spent on maintenance and deep cleaning is money saved, and the pitch still looks ok" even after 6 or 7 years, but one look at the dust, dirt and broken fibres removed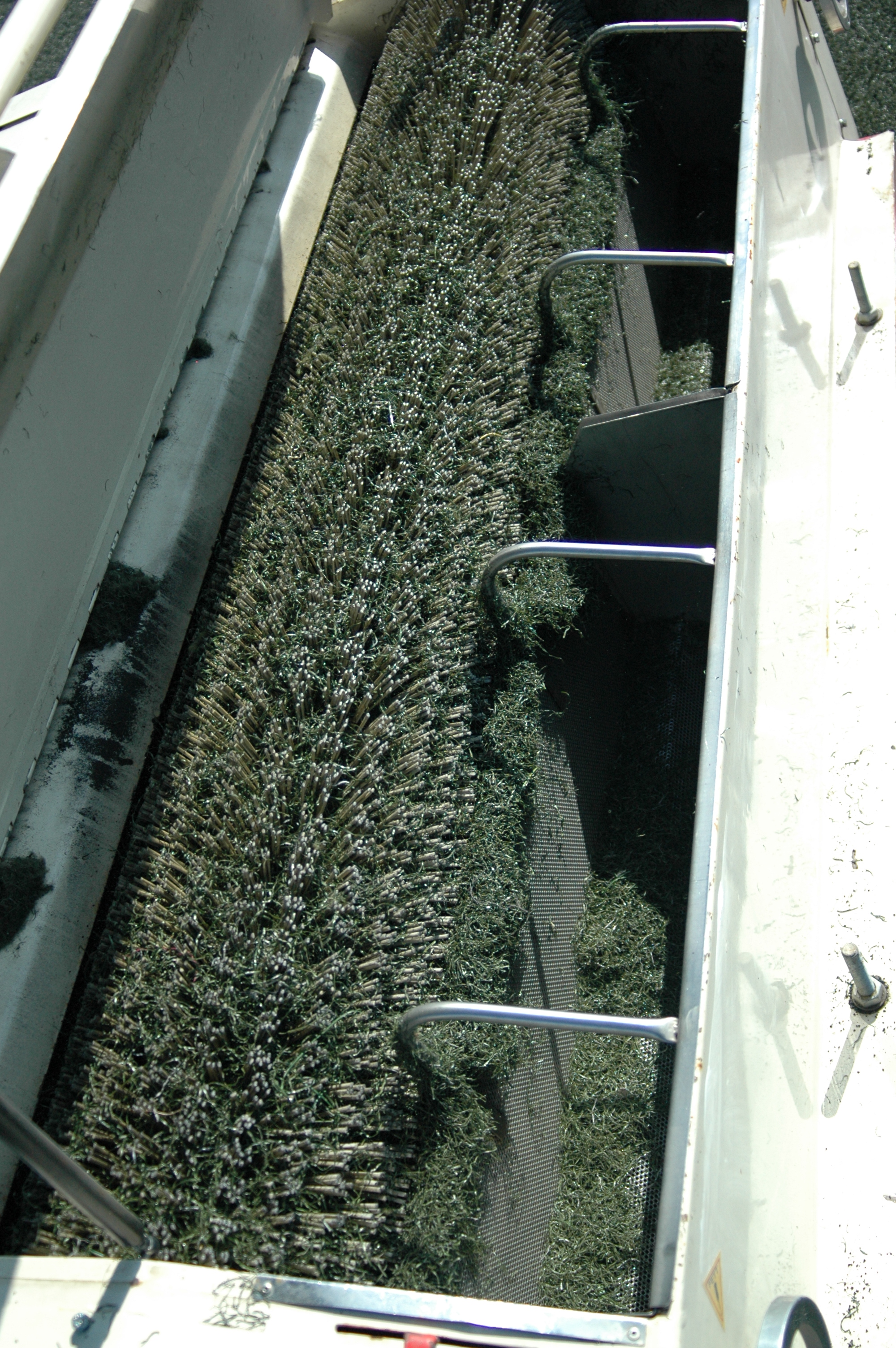 , then another at the now revitalised pitch swiftly changes their opinion.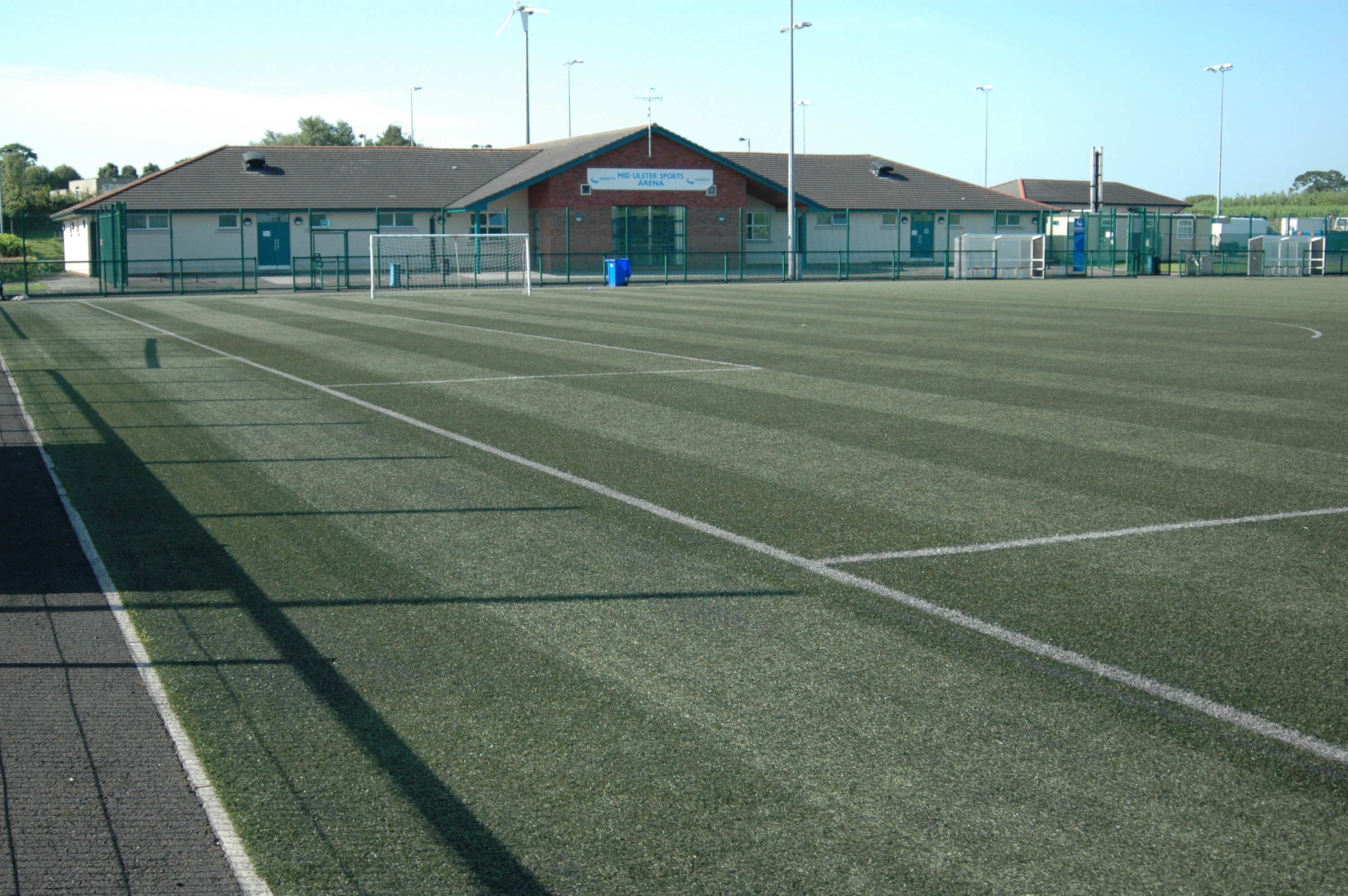 A 3g pitch will still look green after many years because of the nature of them, with only a small amount of sand in the base and half filled with rubber granules the fibres are left to fold over with foot fall. However underneath this green surface compaction and contamination still go on unseen. Add to this the fact that over time the rubber infill gets moved about creating dangerous high and low spots, you can begin to understand how uneconomic and unsafe it is to leave an artificial grass football  pitch untouched for years.
I was recently with Sean Campbell Sports Ground Specialists in Northern Ireland at Mid Ulster Sports Arena,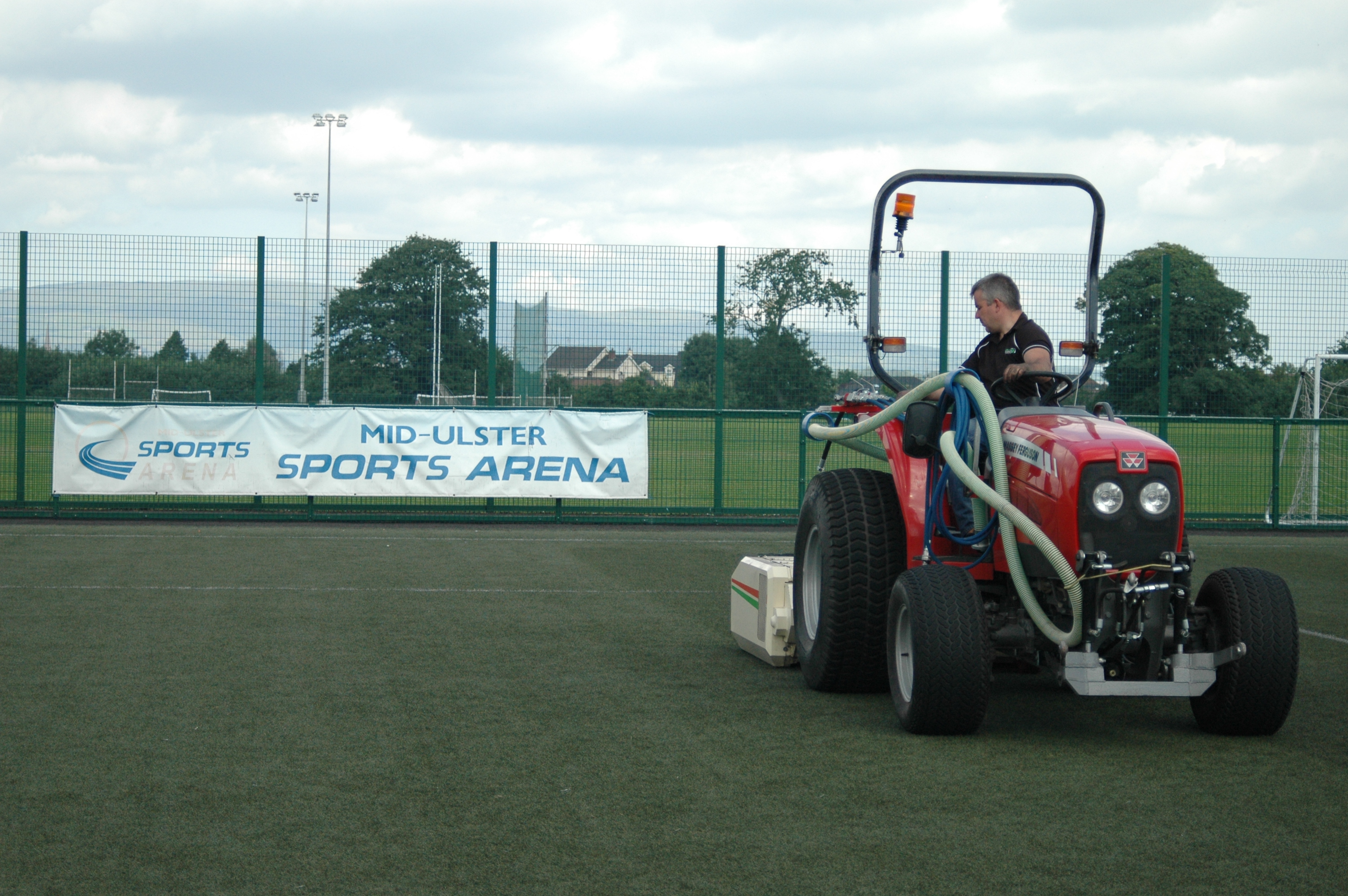 where they have a variety of pitches some of which are 3G and some have been down for up to 9 years with only drag brushing as their maintenance program. And to be fair the pitches looked reasonable except for the wear especially at the seams. And Sean wants to put into place a proper maintenance plan using the SKU machines from Hoerger that we would provide. Our brief was to prove the benefits of a deep clean service to all involved in the Mid Ulster Sports Arena.
We used the Hoerger SKU 1500 mounted on a Massey Ferguson 15/47 tractor and spent the day deep cleaning the main pitch with excellent results, as always. The contamination and broken fibre removed will assist with water drainage after heavy rain, the fine dust removed is airborne contamination, moss spores, dead algae and dead skin etc etc will have the benefit of cleansing the pitch, the rubber crumb will have now been de compacted giving a much better feel to the surface under foot for the players and it will also have been leveled out creating a more even surface, finally all the fibres will have been set upright again as at the original installation, the benefits of this are that there will now have been an increase in the depth of the pitch thus extending its life span.
To sum up the pitch now has an extended life, especially if this process is set in place as a regular service, it is also clean and free of broken fibre, dust, dead skin, dead moss and algae, and has regained the original feel as it had when installed.