With most top level football clubs now feeling the need for 3G training pitch to train on when the weather's poor, regular maintenance is essential to retain the playing characteristics it had when installed. Maintenance has never been high on the agenda for any synthetic grass facility in the sporting sector and the football clubs are no exception. But once the procedure is in place the benefits are immense, even the most inexperienced player can't ignore the benefits from an even clean surface, more feel under foot and no smell!!! The smell from an indoor pitch can make you feel breathless and this can be remedied by treating with a santising product such as RBT247 Sanitiser, applied once then again within one week will kill off the bacteria that produces the odour and all that is needed is regular treatment to maintain this level.

The infill needs to be regularly cleaned and de compacted with an ATC2000 or ATC1400 surface cleaner, this will keep the infill free from larger debris such as studs, bottle tops, broken plastic, pens, grips cigarette ends etc etc, it also keeps the infill loose and even, avoiding the risks from torn ligaments, twisted ankles etc etc associated with uneven surfaces.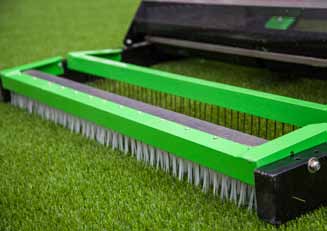 Once or twice yearly depending on the usage the pitch will need to be deep cleaned with a Hoerger SKU machine to lift out the infill make it free from dust introduced by the players from skin, from foot transfer and from blowing in through the open doors. It will also separate out the more coarse debris and store this safely on board. then it will re introduce this back into the pitch and work it back into the fibres. The SKU machine will also, once this has been done allow the operator to work the machine right down to the bottom of the carpet and relieve the compaction deeper down. The finished result is a pitch that looks, feels and smells clean.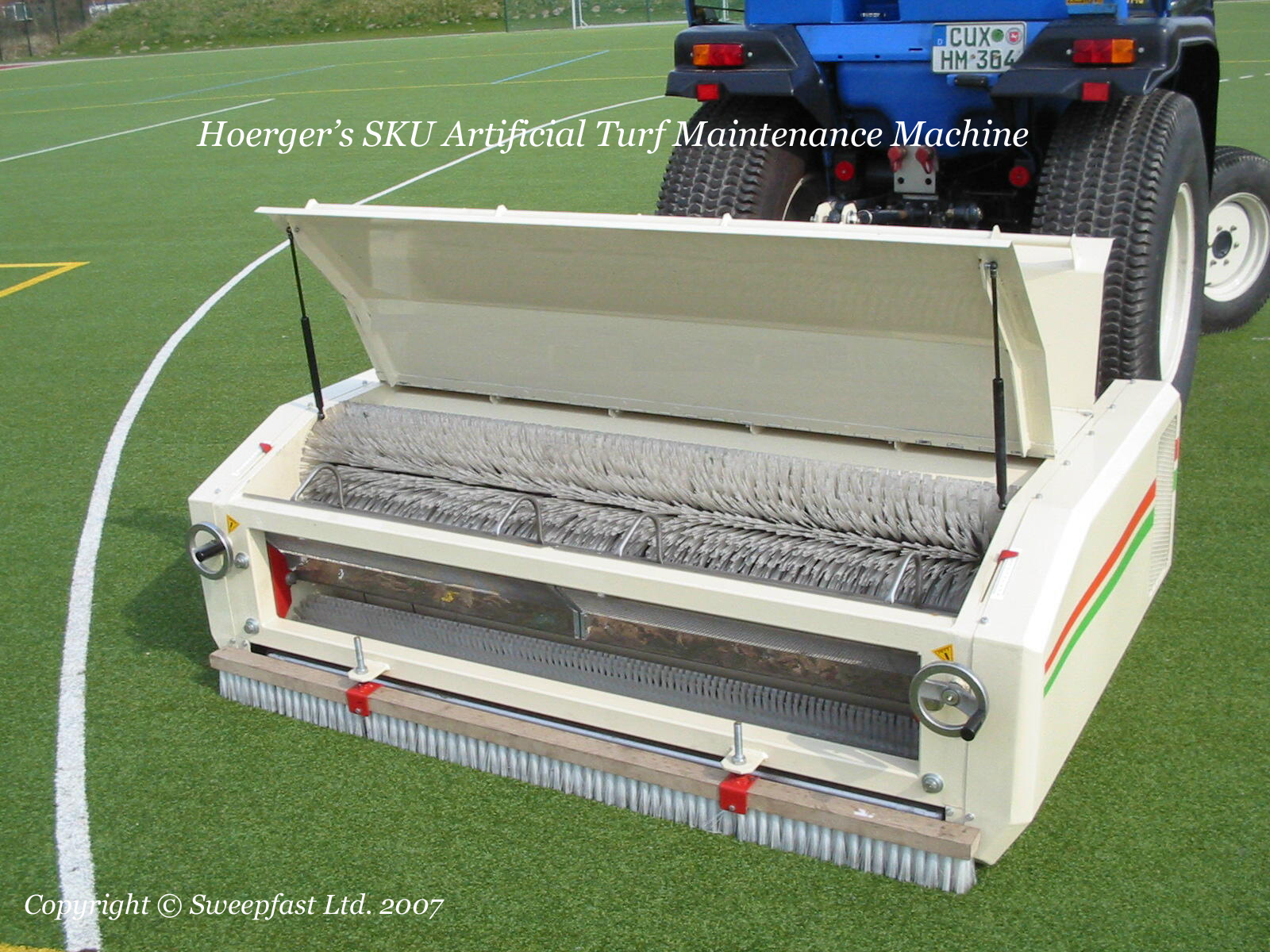 For more details on this and any other service follow the link below: