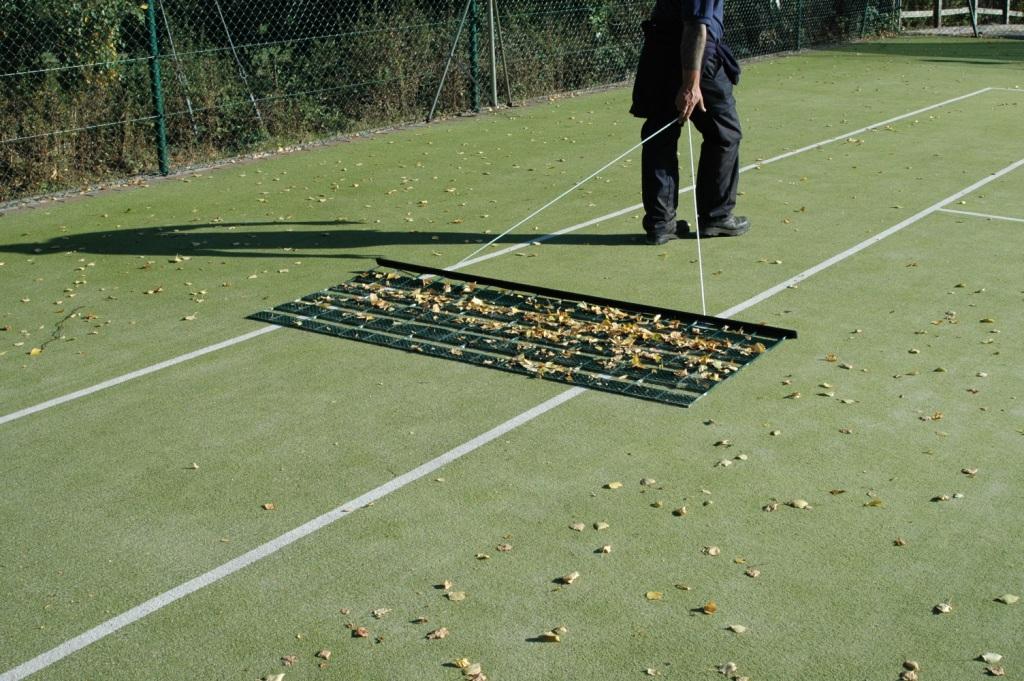 How to maintain a tennis court?
As with all outdoor surfaces moss, algae, leaf litter and debris are the biggest enemy you will have to face to keep your tennis court in playable condition. If your tennis court was say a swimming pool you would have a cover over it, a filter system in place to keep the water clean, and you'd treat the water regularly to keep it in safe condition, then possibly once a year get the professionals in to do an annual maintenance on it. Well just carry that forward to your tennis court and you will quickly realise that the tennis court maintenance regime has to be pretty similar if you're going to prevent it sliding into disrepair. So what should the routine be?
Hygiene should be the first thing on the list, and that means keeping the surface free from organic debris that will decay into the infill and clog it up.
Regular chemical treatment for moss and algae, with a chemical such as RBT247. This is essential because once either of these get a hold there's only one way it's going to go.
Inspection of the seams, these must be re-stuck if they are lifting, before they become dangerous.
Inspection of the sand levels, this must be at the recommended levels laid out in the data sheet from the installer, only kiln dried sand of the correct grade must be applied and brushed in.
Finally at least once yearly the surface must be deep cleaned by a team of professionals such as Sweepfast, to lift out the sand infill clean it of fine debris, dead moss and algae etc etc. then brush the sand infill back in and treat the entire area for moss and algae control.
With this in place you should have a beautiful tennis court fit for play for many years to come.